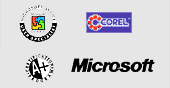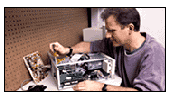 Other Related Links :
Career Path Centre
http://www.careerpathcentre.on.ca

All students enrolled in full-time training with the Computer Technology Institute who are currently enrolled or who are
recent graduates of CTI become members of the Career Path Centre. The Career Path Centre is a career resource, assessment and counselling facility for any individuals who wish to make changes in their worklife. For the last decade the Career Path Centre has offered a diverse range of career planning and assessment services which include: membership to our up-to-date library of career information, education evaluations, career counselling, employment services, job search assistance and workshops.
---
United Systems Solutions
www.ussinc.com

The Computer Technology Institute has formed a strategic alliance with United Systems Solutions, leaders
in Authorized Lotus Notes Training and comprehensive Project Management curriculum. Conveniently located in the core of downtown Toronto, Computer Technology Institute in partnership with United Systems Solutions is pleased to offer its corporate clients excellent facilities and outstanding training in Lotus Notes
---
Trios
www.trios.ca

In an effort to close the skills gap between supply and demand of IT professionals, the Computer Technology
Institute and triOS Training Centres have created a Technical Training partnership which offers an extensive catalogue of Microsoft technical training geared to individuals who would like to become part of this rapidly expanding field.
---
Element K
www.elementk.com

Element K (formerly Ziff Davis) is the Computer Technology Institute's provider of integrated curriculum solutions. This
dynamic partnership meets the needs of our client's in three ways: printed course manuals for our in structor led training, computer-based training CD-ROMS of a variety of titles and on-line training and tutorials - through the Internet.
---
| | |
| --- | --- |
| | The Computer Technology Institute is just one division of the Centre for Education and Training, a not for profit corporation which enhances the self-sufficiency of |
individuals and the effectiveness of organizations through training education and career resource services.
---
| | |
| --- | --- |
| | An additional department of the Centre for Education and Training, Solutions for Youth is committed to providing employability training services that respond to the special |
needs of youth in today's challenging labour market. Their focus is on the development of skills that are both realistic and marketable, within the context of current and emerging Canadian and global market trends. Solutions for Youth exists to help youth bridge the gap between school and work. We provide employability skills training, and promote business, government and community partnerships.
---
| | |
| --- | --- |
| | One of the many projects co-ordinated by the Centre for Education and Training, the jobsMarkets are employment fairs where employers and jobs seekers get together under |
one roof. For the employer, it is an opportunity to recruit new talent, promote their business and to market their job opportunities to thousands of potential employees, at no cost to the employer. For individual job seekers, the jobsMarkets provide the opportunity to market their skills and abilities directly to employers. Check out the jobsMarket website for an upcoming date near you!
---
Employment Resource Centres
www.tcet.com/ERCs

The Centre for Education and Training currently operates 8 Employment Resource Centres in the Greater Toronto Area.
Employment Resource Centres are self-help, self-service job search action centres providing free access to all of the resources and equipment needed to conduct an effective employment search. The Centres are sponsored by Human Resources Development Canada as an initiative to provide job seekers with a wide range of information and assistance to support their job search activities.
---
Electronic Job Search Program
www.tcet.com/EJS

Coordinates by the Centre for Education and Training this is a FREE two week program to develop job search skills and
strategies using computers and the Internet. Start your search to find employment in the "electronic age". Use interactive multimedia to access job descriptions, requirements and interview techniques. Research companies and job opportunities using the Internet and hands-on resources. Prepare resumes, cover letters and business cards using electronic tools. Post your electronic resume on-line. Receive a free e-mail account to communicate on-line with employees and an all inclusive 3-month membership to the Career Path Centre.
---
Support Through Employment Mentoring
www.tcet.com/mentoring

Support Through Employment Mentoring (STEM) is an innovative program coordinated by the Centre for
Education and Training that is designed to assist employment-ready residents of Peel region to secure gainful employment in their field of interest through support and mentoring from an experienced worker. The program recruits experience workers (mentors) from the business community and matches them with participants (mentorees) planning to enter the workforce. Mentorees enrolled in this program are over the age of 18 years, and have clear career goals.
---
| top |